Welcome to the April and May round up of YA Speculative Fiction!
What if a microchip could identify your perfect match?
What if it could be used against you and the ones you love?
Eight years ago, Mercer Corporation's M-Bands became mandatory. An evolution of the smartphone, the bracelets promised an easier life. Instead, they have come to control it.
Two years ago, Maggie Stevens watched helplessly as one of the people she loves most was taken from her, shattering her world as she knew it.
The most popular book during April and May, with three reviews, was Disruption by Jessica Shirvinton. "Intricate, surprising, intriguing, stupendous" says Chiara @ Books for a Delicate Eternity, "I LOVED this book. I cannot WAIT for the sequel. And if you like sci-fi, even in the slightest, READ THIS BOOK."
Similarly, Jess @ The Never Ending Bookshelf says "Disruption by Jessica Shirvington is nothing short of amazing … It's beautifully written and throws a lot of questions up in the air as to our dependency on technology and what it's doing to us as a society and people."
I also loved the book, continuing the effusive praise with "Disruption is full of action that will set your heart racing (and keep you up to all hours of the night) … a sci-fi thriller in the purest form, and a fine example of it too."
From the day she was born, Lena has viewed the world through the jagged window of a razor-wired fence. The hundred-acre property she shares with her mother in the Australian outback may keep her safe from the Y-Carrier disease, but it is no longer enough to hold Lena's interest, and her mother's increasingly tight grip on her free will is stifling.
Just as her curiosity blooms and her courage rises, she meets a boy through the fence — the first boy she has ever laid eyes on. His name is Patrick and he comes with a dangerous yet irresistible invitation of adventure beyond the fence, an invitation to which Lena cannot say no.
Lauradhel reviewed Carrier by Vanessa Garden, and said "[t]here was a great setup for this book, hitting all my buttons: plague novel, set in Australia, young adult."
A young woman who has endured unspeakable cruelties is magically granted a safe haven apart from the real world and allowed to raise her two daughters in this alternate reality, until the barrier between her world and the real one begins to break down.
"I am entirely wrung out by this book." says Jane about Margo Lanagan's Tender Morsels. " I can't remember the last time a book made me cry that hard. I can't wait for the next thing she writes." What an endorsement!
When Isola Wilde finds the dead girl in a birdcage in the wood behind her house, it is only another secret she has to keep. No one else sees her six brothers, from Alejandro the Victorian ghost to Ruslana, the avenging Fury; no one knows about the creatures of Vivien's Wood. No one else talks to Isola's mother any more, isolated as she is in a shrinking universe of depression. But this particular secret is the most dangerous of all. By night the dead girl sings at her window; by day, the woods begin to close their boundaries. Isola is being haunted.
Faith @ Beyond the Dreamline describes Allyse Near's Fairytales for Wilde Girls as "a gorgeously lyrical, gruesomely dark concoction, laced with literary references and Gothic glamour." This novel won two Aurealis awards this year, for Best Horror Novel and Best Young Adult Novel, and is absolutely gorgeous. I whole-heartedly join Faith in recommending this to EVERYONE, and am also looking forward to Allyse Near's next venture.
RandomAlex reviewed Black Ice by Lucy Sussex and summarises the plot brilliantly: "There are two plots entwined here: a ghost story, and a technology story. And they're packaged with a family drama, just to give the main character another headache." Although quite interesting, Alex notes that the book hasn't dated very well, and doubts that "anyone born after about 1980 [will enjoy] it."
Gaby Winters' nightmares have stopped but she still can't remember her old life. Still can't quite believe she is one of the Rephaim—the wingless half-angels who can shift from place to place, country to country, in the blink of an eye. That she was once the Rephaim's best fighter. That demons exist. That Rafa has stayed.
But most of all, she can't quite believe that her twin brother, Jude, might be alive.
And Gaby can't explain the hesitancy that sidetracks the search for him, infuriates Rafa, and sends them, again, into the darkest danger
Cassandra Page reviewed Haze by Paula Weston – "Haze has the exact right blend of romance and plot that I love in a good urban fantasy. The romance is present, and the slow burn is sexy as anything, but it's not the main focus of the story … This is a five star read."
And that's it for this month! I'll be back in August with the June and July reviews 🙂 In the meantime, look out for my picks for upcoming YA SFF: The Caller (Shadwfell #3) by Juliet Marillier (June, Pan Macmillan AU), Shimmer (The Rephaim #3) by Paula weston (July, Text Publishing), and Skyfire (Chasing the Valley #3) by Skye Melki-Wegner (July, Random House AU).
Also, don't miss Every Word (Every #2) by Ellie Marney (June, Mystery/Thriller, Allen & Unwin) and Thief's Magic (Millennium's Rule #1) by Trudi Canavan (May, Fantasy, Orbit).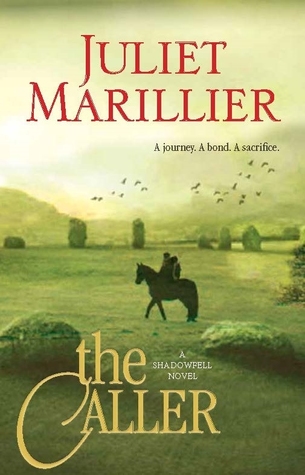 Happy Reading!
———————
About Me
Hi! I'm Shaheen from Speculating on SpecFic, a book blog dedicated to works of speculative fiction – fantasy, science fiction, magic realism, paranormal romance and much more. I can't remember a time when I didn't love reading and use my blog to peddle my love to others. When not reading (rare times indeed), I can be found completing my PhD in Astronomy and Astrophysics.